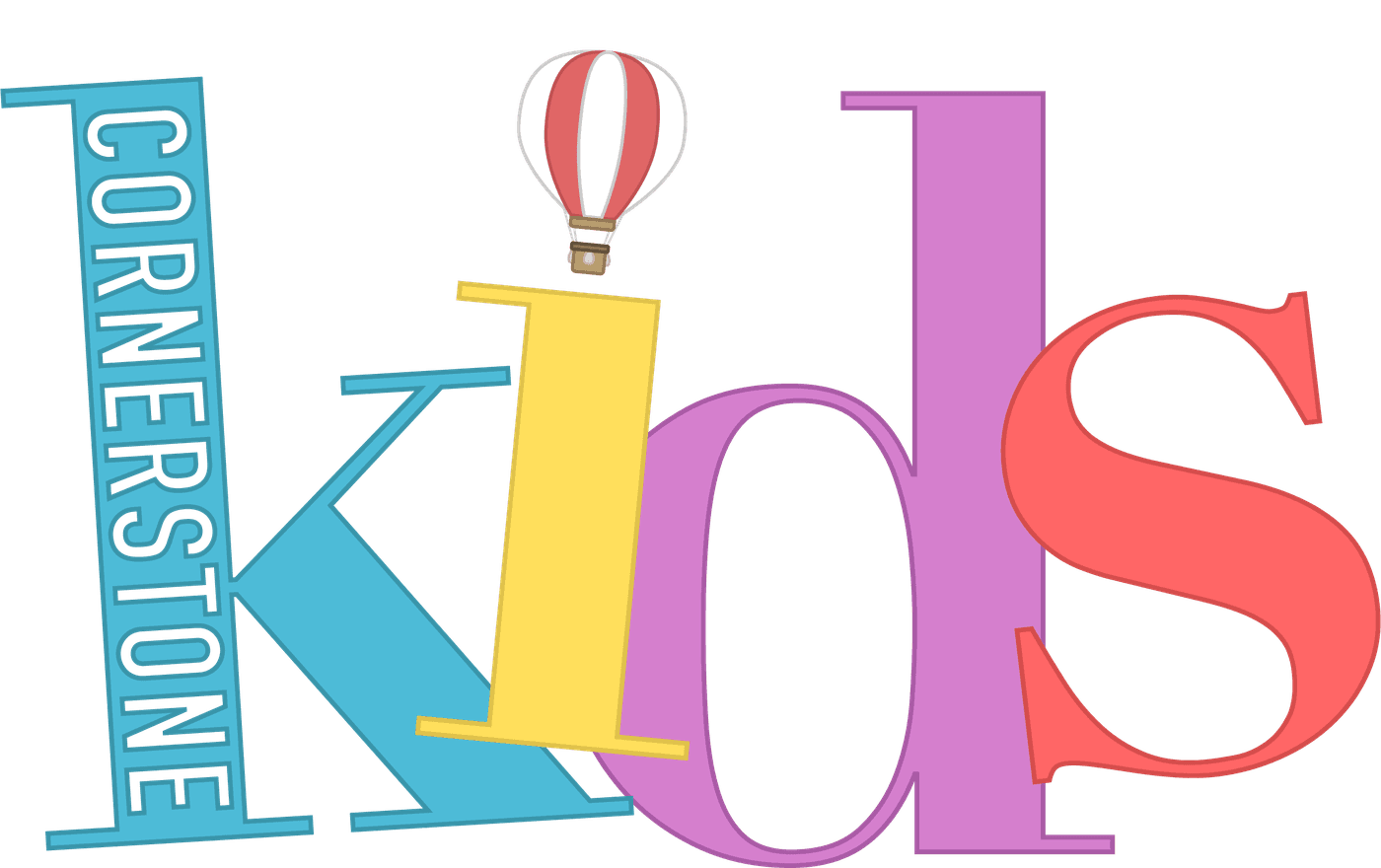 At Cornerstone our kids (infant through 6th Grade) experience safe, age-appropriate environments where they learn about Jesus in a creative, relevant and fun way.
At Cornerstone, we believe church doesn't have to be boring!
We would love to see you and your family visit Cornerstone Kids!
Your first visit
Here's what to expect when visiting Cornerstone Kids for the first time:
First, find your way down to the kids space, Metropolis. There we will meet your family, check your child into our system, and then one of our volunteers will lead your child to their age-appropriate room.
Upon checking in for the first time, we will ask for the following personal information (NOTE: We value your privacy and will not share this information with anyone):
Parent/guardian name(s)
Child's name
Child's birthdate
Home address
Phone number
Any special instructions (allergies, special needs) for your children
What to Expect
A typical Cornerstone Kids service is packed full of fun dancing, singing, and learning about Jesus! Your kids will have a time of:
Worship (dancing encouraged)
Lesson
Small Groups and Activities
Games
More Dancing!
Come and bring your kids and see for yourself the love of God through all of our crazy fun!
What about Babies and Toddlers?
Glad you asked!
We have specific classes built for our younger Cornerstone Kids. They are located downstairs in different classroom.
If you have little babies you wish to drop off we have a nursery located adjacent to the lobby where you can leave them to get the care they need.
Parent's Viewing Room
Cornerstone offers childcare during service for infants. But we also have a Parent's Viewing Room that is available for mothers and fathers with infants. This room is reserved exclusively for parents with infants to enjoy the service in a more private and quiet environment.
Meet our Kids Director
Lana Bledsoe joined the Cornerstone leadership team in 2005 as the Director of Kids Ministry. Lana gave her heart to the Lord at five years of age and has passionately pursued Him ever since. Now she strives to instill that same passion in the children and families of Cornerstone. Lana and Neal have been married since 1990 and have 3 children, Carson, Ben and Annie, and one incredible dog, Dash.